Christmas in July: The Scariest Christmas Movies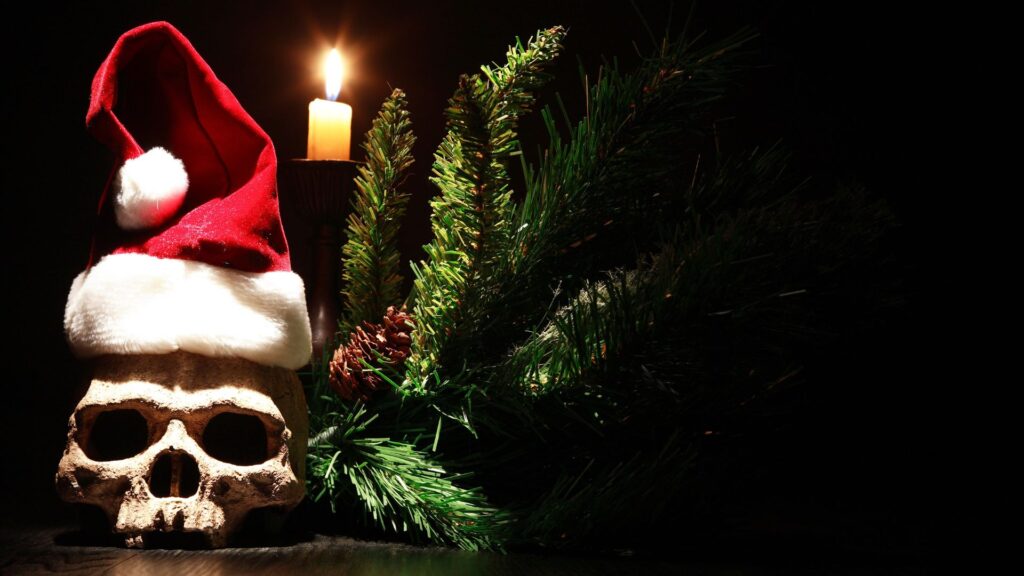 Amid summer barbecues and long days at the pool, Christmas festivities and winter's chill seem far off. Yet that makes Christmas in July celebrations all the more unconventional and entertaining! This occasion also provides the Field of Screams Maryland team a perfect opportunity to introduce Winter City Lights Maryland. Although best known for its Halloween attractions, the Steelhead Events & Productions team will put on Winter City Lights Maryland to deliver enchanting wintertime delights. To mark this announcement, we combine the spirits of Halloween and Christmas to present the scariest Christmas-themed horror movies!
Every year, come autumn, people from up and down the East Coast flock to Field of Screams Maryland to face their nightmares. The FOSMD haunted compound includes the Carnival Town Games, Slaughter Factory, and Super Screams Haunted Trail. From late November through December, Winter City Lights Maryland attractions will be open. For more information and to reserve your tickets, visit their website today!
Ghostly Christmas Traditions
While almost everyone in the English-speaking world considers Christmas a bright and comforting celebration, the holiday has haunted roots. Folks used to gather around fires in the centuries before electric lights and told stories to pass long winter nights. They shared ghost stories in particular on and around Christmas Eve.
Charles Dickens capitalized on the scary-storytelling tradition for A Christmas Carol, one of the most famous (and haunted) holiday stories of all time. Likewise, Henry James used the same ploy for his ghost story The Turn of the Screw. These classics brought Christmas' haunted traditions into the modern era, where filmmakers started incorporating them into movies.
The Most Frightening Christmas Horror Movies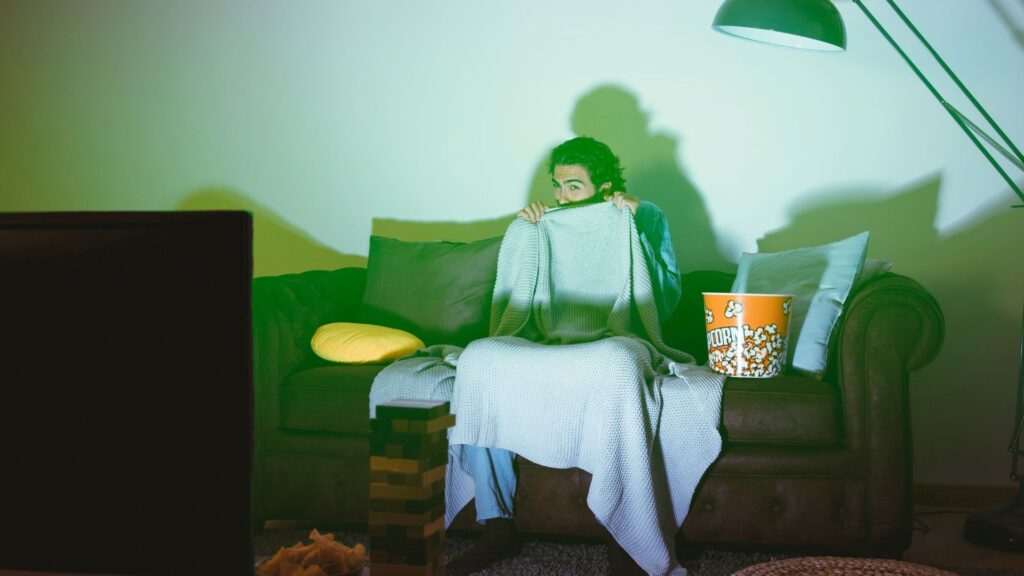 Here, we present some of the best holiday thrillers and darkest Christmas movies:
The Nightmare Before Christmas
A kids' movie, you say? While its unforgettable soundtrack and humor make the movie kid-friendly, The Nightmare Before Christmas still features ghoulish sights (courtesy of inspired stop-motion animation). Moreover, its standing as an all-ages Disney film helps it to share haunted Christmas traditions with the largest possible audience. It provides an ideal starting place for curious viewers and should prompt them to ask, "What other movies are like The Nightmare Before Christmas?"
Black Christmas
The idea for Black Christmas came from the urban legend "the babysitter and the man upstairs," though the movie resets the action to a sorority house during Christmas. An unnamed killer stalks and murders the house's residents while police struggle to catch the culprit. Directed by the same man—Bob Clark—who would make A Christmas Story, the 1974 Black Christmas remains an underseen gem that helped kick off the slasher subgenre and influenced the likes of Halloween and When a Stranger Calls. Skip its 2 ineffectual remakes.
Better Watch Out
A recent entry to the subgenre, Better Watch Out is a bloody Christmas movie that applies slasher tropes in a home-invasion story turned on its head. When college student Ashley returns home for Christmas, she agrees to babysit for family friends. Yet the job turns deadly when a stranger breaks in. Then, her charge reveals he is behind the scheme.
Rare Exports
The oddest entry on this list, Rare Exports is a Finnish cult hit that explores how deep the "scary Santa Claus" trope of Christmas-horror movies can go. A research team digging atop a mountain uncovers an ancient creature and his henchmen, who overrun the local town. A young boy, his father, and their friends fight back. The movie's slow start builds to some hilarious tongue-in-cheek humor and a spectacular finale.
Krampus
We'll cap this list with a pure creature feature that swaps out jolly old Saint Nick with the eponymous demonic entity of Alpine folklore. Rather than killers creeping through a house, Krampus features a menagerie of monsters worthy of a Gremlins spin-off. Even if the movie drags at points, its chaos and B-movie antics make it a fun and creepy Christmas yarn.
Come One and All to Maryland's Greatest Halloween Attractions!
Are you looking for some thrilling Halloween attractions and delightful holiday sights? Reach out to Field of Screams Maryland and prepare for the wonders of Winter City Lights Maryland. Already an established provider of chills and spooks, the Steelhead Events & Productions team will turn on an enchanting winter forest come Christmastime. Contact them today at (888) 720-1112 or explore ticket reservations and availability on their website!