NEWLY EXPANDED into 55 Horrifying Stations!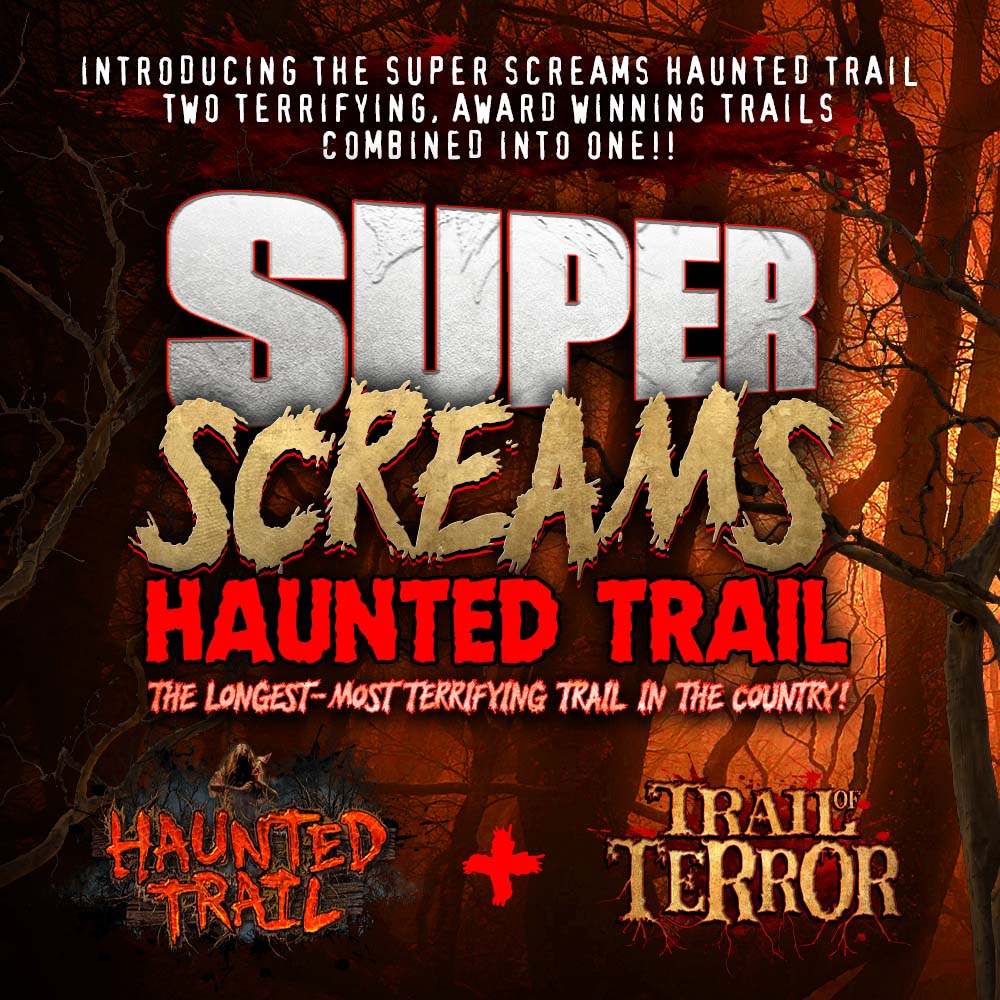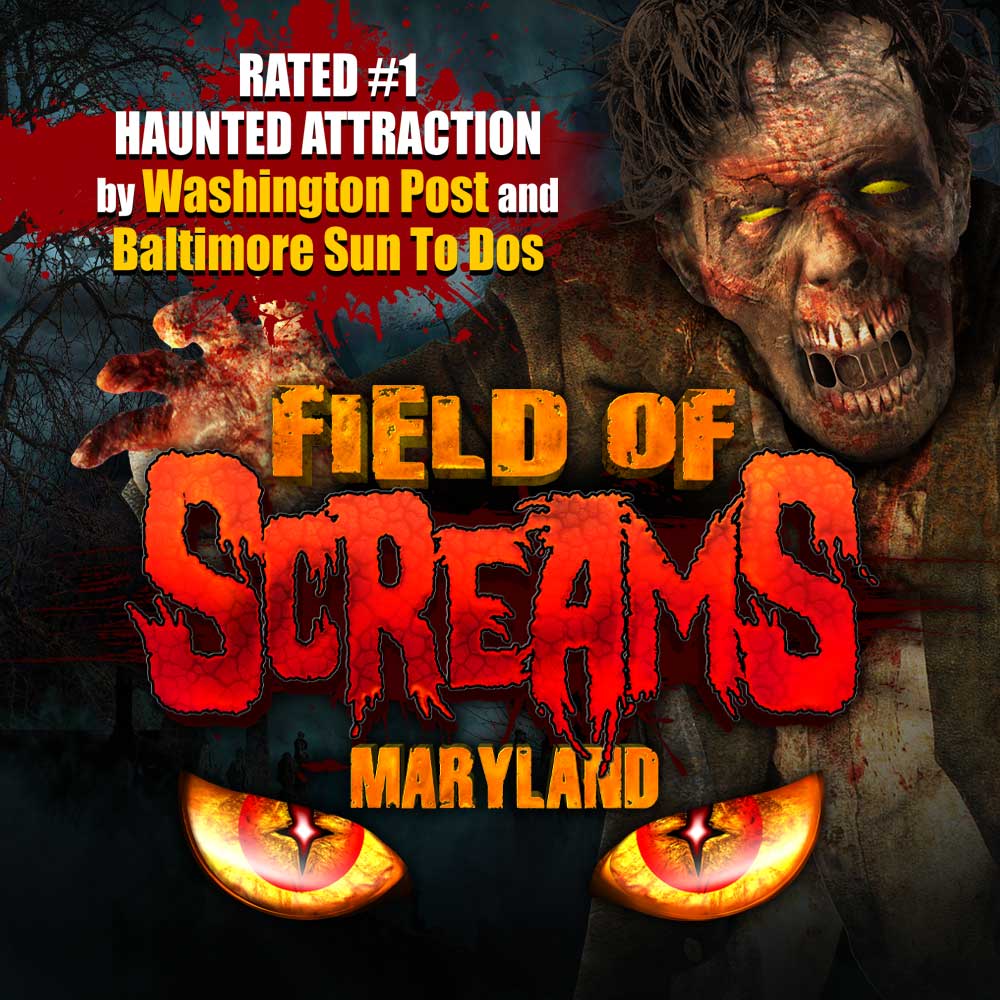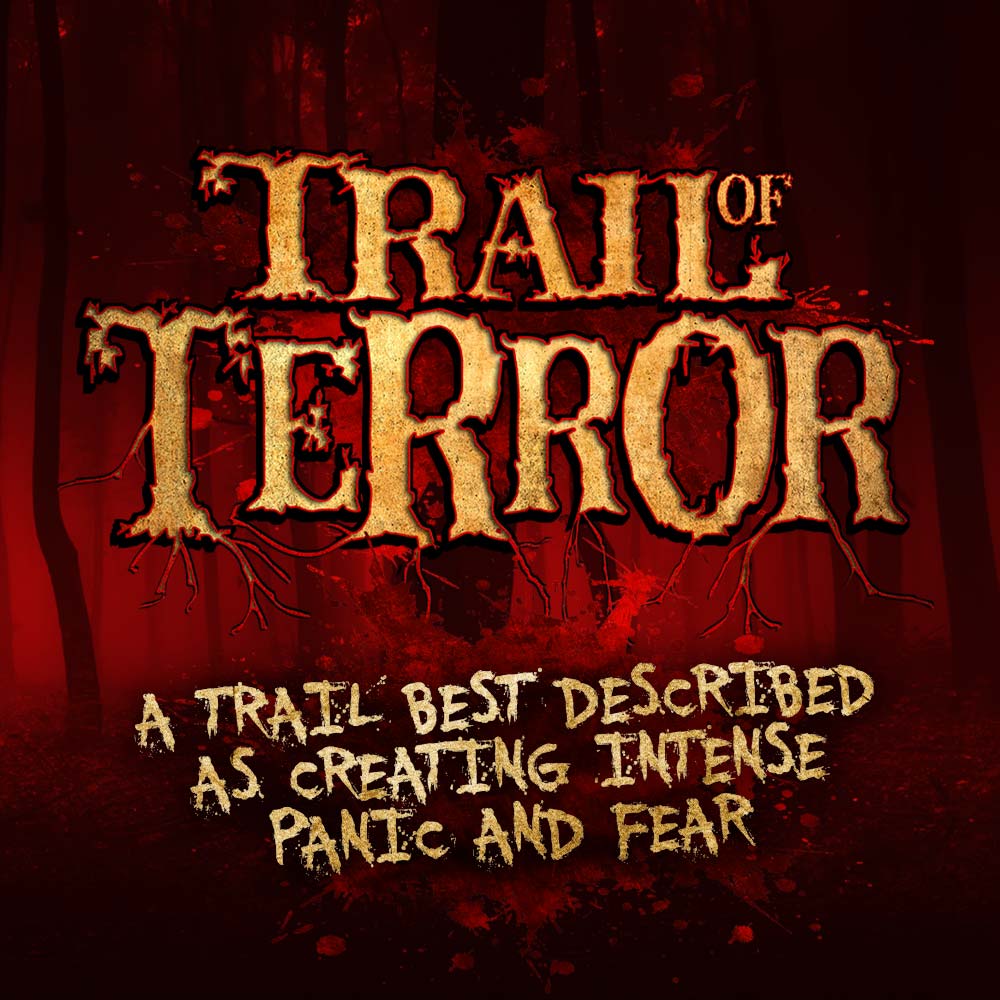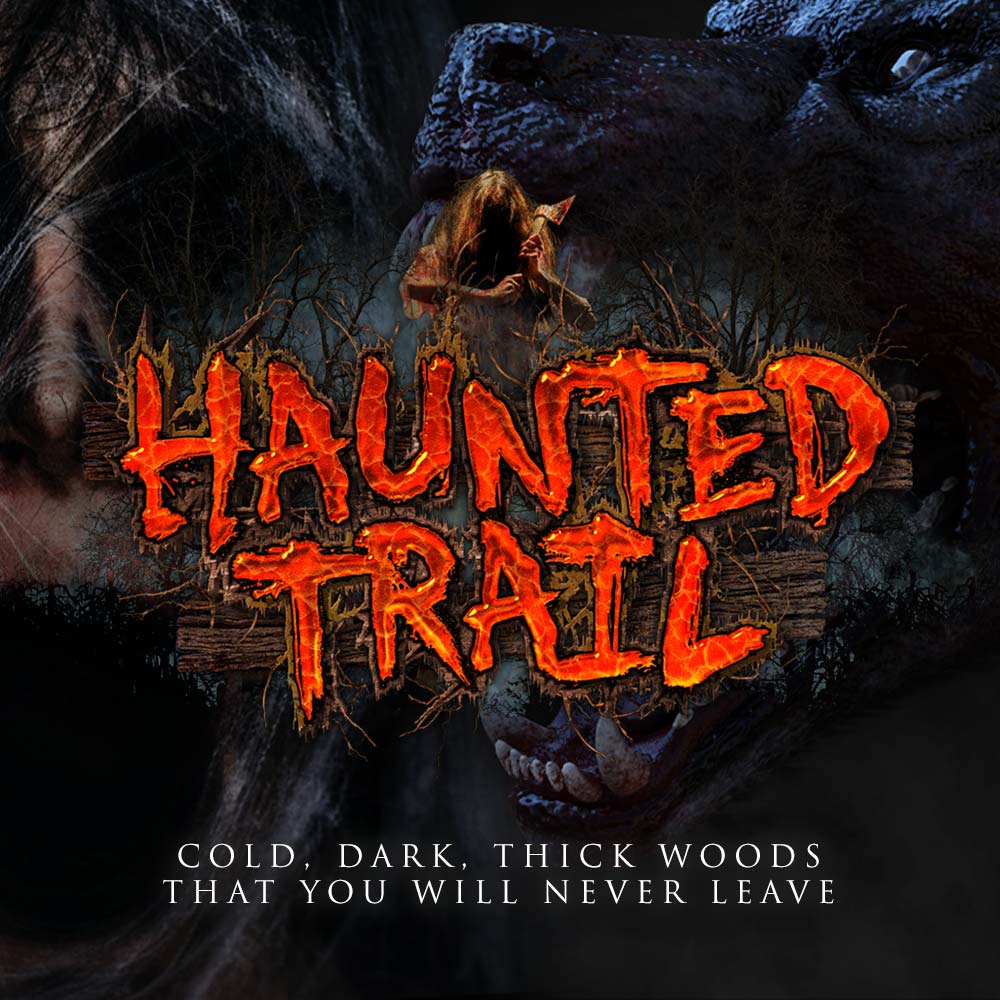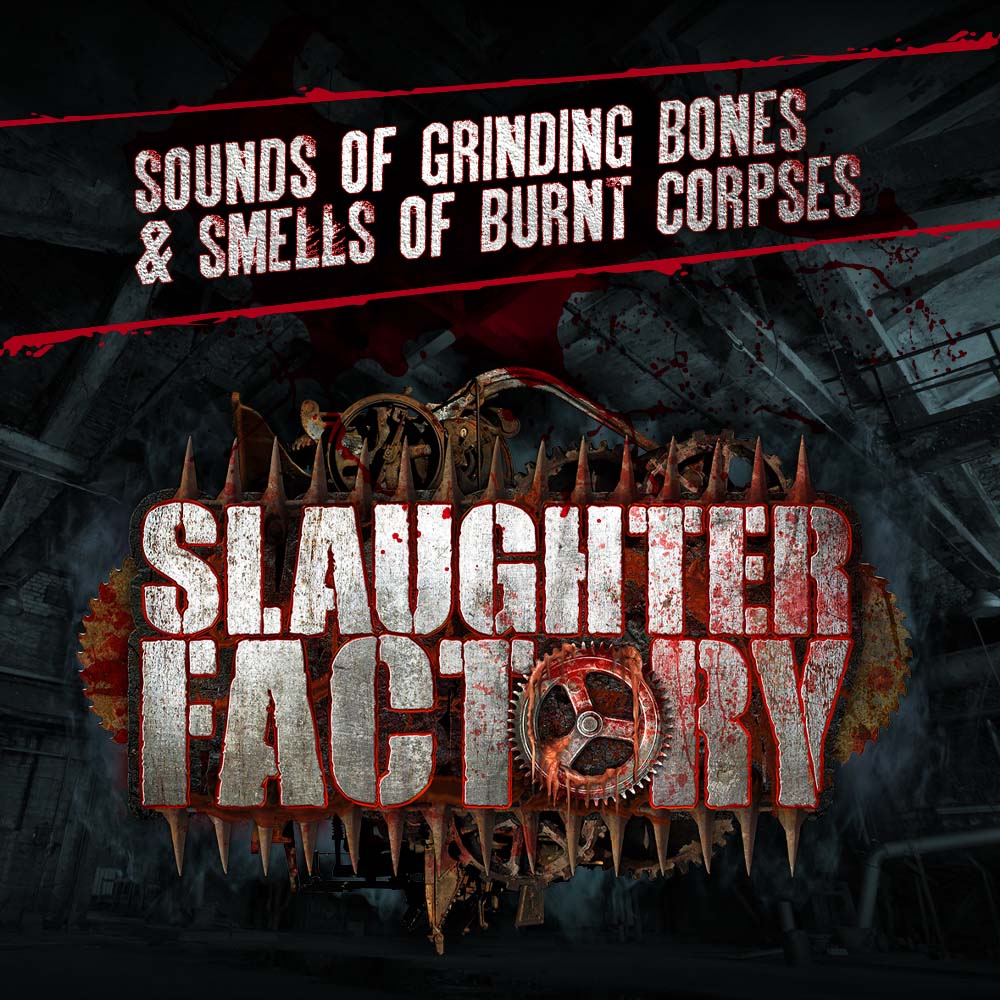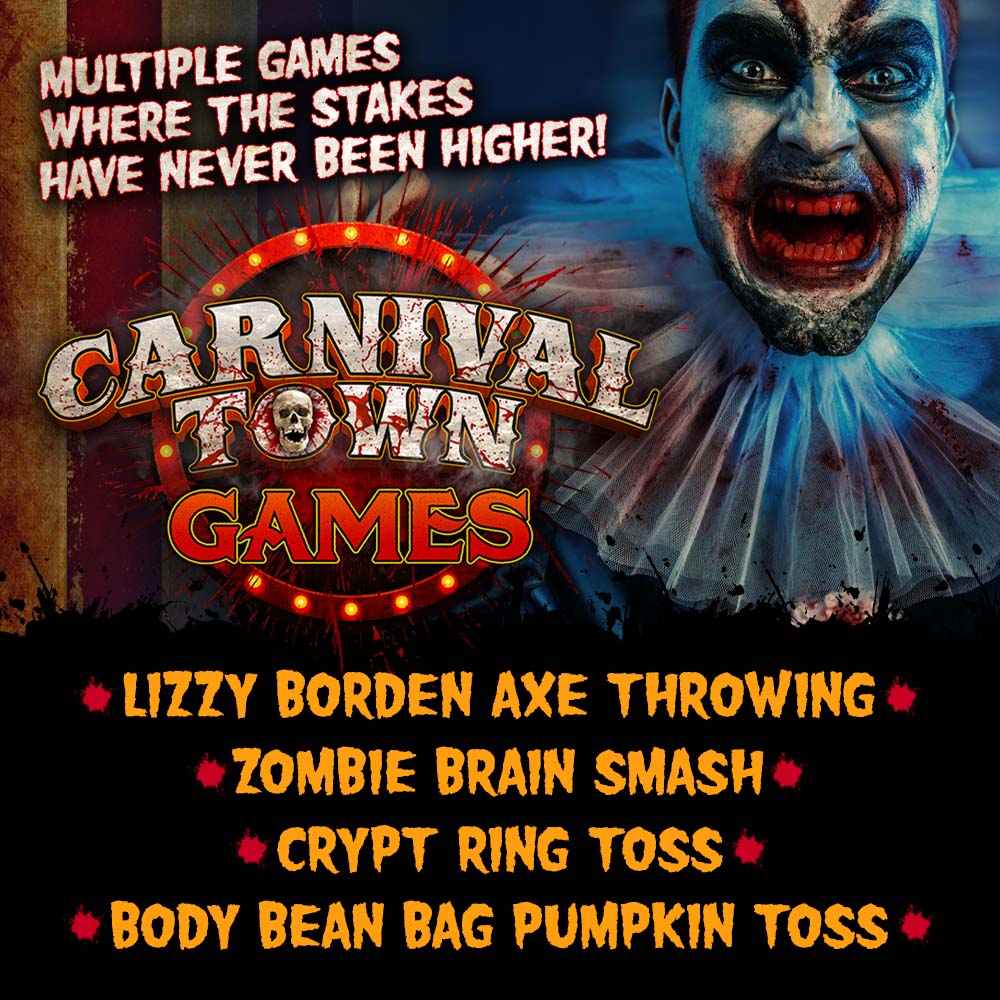 An electronic Liability Release and Covid Waiver needs to be completed before entering and the confirmation email must be presented onsite by everyone in your group, before you enter the Field of Screams Maryland. CLICK HERE TO FILL OUT THE WAIVER
WARNING
READ THIS WARNING BEFORE ENTERING ATTRACTIONS!
DO NOT ATTEND THIS EVENT IF YOU CURRENTLY HAVE FLU-LIKE SYMPTOMS OR FEVER.
DO NOT TOUCH THE ACTORS. READ ALL WARNING SIGNS BEFORE YOU CONTINUE. We reserve the right to refuse admission to anyone.
ATTRACTION USES: FOG • STROBE LIGHTS • INTENSE SOUND & LIGHTING FX • LOW LIGHTING • MOVING FLOORS • WET OR DAMP CONDITIONS • SUDDEN MOVEMENTS • PHYSICALLY DEMANDING ENVIRONMENT
DO NOT ENTER if you suffer from ASTHMA • HEART CONDITIONS • PRONE TO SEIZURES • BROKEN BONES • NECK OR BACK INJURIES • RESPIRATORY CONDITIONS • HIGH BLOOD PRESSURE • RECENT OR CURRENT FEVER or FLU-LIKE CONDITIONS • PREGNANT • MENTAL HEALTH ISSUES
DO NOT ENTER attractions if you've consumed alcohol, drugs, medication, wearing casts, braces, or need the use of a crutch.
DO NOT ENTER if you're not physically fit and able to walk long distance over rough terrain.
DO NOT ENTER if you've used drugs or medication which could cause drowsiness.
NO SMOKING • NO ALCOHOL • NO WEAPONS • NO RUNNING
PLEASE WASH HANDS BEFORE AND AFTER EXPERIENCE
ALL GUESTS MAY WEAR BREATHING MASKS DURING THE EXPERIENCE. You could come into close proximity with actors and other guests.
DO NOT TOUCH ACTORS or OTHER GUESTS. You must wear shoes. No high heels. Remove all earrings.
THERE ARE NO REFUNDS!  ENTER AT YOUR OWN RISK!
Your ticket is a revocable license and may be taken and admission refused upon refund of purchase price. Holder of this ticket understands that there is inherent risk involved with attending this attraction. Holder voluntarily assumes all risks and dangers associated with participation in these attraction. In consideration and acceptance of entrance into these attractions holder agrees to release the operator, it's parent corporations, affiliates, officers, directors and employees and landlord from any liability, harm, injury or death, cost or expense whatsoever that may arise directly or indirectly, from attending all attractions at this location.
RAIN CHECKS: If attractions becomes unsafe to operate due to weather, or other unforeseen issue, guests will be given passes to return another night. There are no refunds for any reasons.