A History of Modern Haunted Houses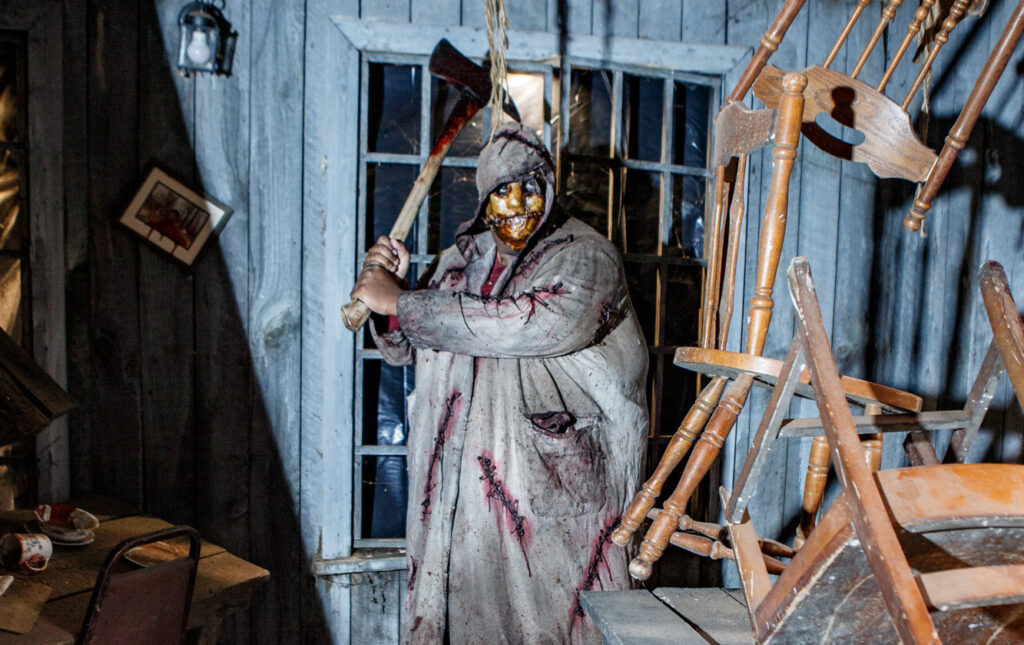 An industry that now reaps $300 million annually, haunted houses overcame humble beginnings to become a rainmaker for many companies. Worldwide, these attractions number 2,500 locations. Their history spans centuries: from Madame Tussaud's Chamber of Horrors in 19th-century London to modern-day tourist traps, these attractions have captivated audiences around the globe and created a phenomenon worthy of high praise. Any DMV residents looking for a spooktacular haunted house attraction to join in the fun need look no further than Field of Screams Maryland!
Voted 2022's Best Haunted Attraction by USA Today readers, Field of Screams Maryland delivers the most frightening thrills and scares. Every September and October, visitors from up and down the East Coast venture into their terrifying Super Screams Haunted Trail, Slaughter Factory, and other terrifying attractions to see what lurks around every corner. The same team also puts on an enchanting holiday attraction, Winter City Lights, during November and December. Be on the lookout for this year's ticket and attraction information, and call (888) 720-1112 or visit their website.
Below, we dive into the history of the modern haunted house:
Haunted Houses: A Timeline
Madame Tussaud's Chamber of Horrors
Again, modern haunted house date back to 19th-century London, where novel side-show illusions and circus attractions introduced a new form of gruesome entertainment to the public. In 1802, French artist Marie Tussaud shocked the British public by organizing a grotesque collection of wax sculptures titled the "Chamber of Horrors." Its first exhibits included depictions of guillotine executions and the death masks of French Revolution victims.
Madame Tussauds is still operating in London—indeed, it has expanded into several other countries. It now hosts wax sculptures of famous murderers—such as Genghis Khan and Adolf Hitler—and other infamous historical figures. Yet it remains influential (or notorious) for transforming gruesome events into entertainment, experimenting with the macabre at a time when the public was much more sensitive to dark attractions.
The Grand Guignol Theater
Playwright Oscar Metenier opened the Grand Guignol Theater in Paris in 1898 to stage plays about the dark Parisian underground and its horrors. A hundred years after Madame Tussauds opened, the theater outdid the "Chamber of Horrors" with on-stage depictions of dismemberment. These performances often caused audience members to pass out in fright and disgust.
Plays about strangled children, graphic brain surgery, or psychosis and hypnotism were typical at the Grand Guignol. They pushed the boundaries of the era's "taste" with sanguine special effects, including knives that squirted blood and sleight of hand decapitation. Despite or due to their sensationalism, the shows proved a hit and demonstrated the public appetite and excitement for horror.
Great Depression-Era America
The Great Depression consumed America—and the world—in the early 1900s, leaving people unemployed and with little disposable income. These circumstances caused a rise in vandalism, harassment, and property damage from young tricksters.
So American homeowners distracted these pranksters, whose antics picked up around Halloween, by holding "house-to-house" parties where kids traveled from basement to basement to enjoy thrills and chills. Some folks pushed the envelope to create "trails of terror" that spooked local children. Witches, ghosts, and monsters kept younger crowds engaged and busy.
Walt Disney's Haunted Mansion
Historians point to Disney's Haunted Mansion in Anaheim, California, as the archetypical haunted house that inspired millions and started our modern fascination. It required more than a decade of planning, but the Mansion opened in August 1969.
What made it stand out from the era's stereotypical haunted houses was its use of carts to transport guests like a ride. Moreover, it leveraged special effects such as Pepper's ghost illusion (where an image is reflected in a transparent screen, resulting in a ghostly apparition that seemingly comes out of nowhere), projections, and spooky music. The Mansion remains popular today, inviting guests to ride their "doom buggies" and chat with some hitchhiking ghosts!
The Horror Movie Boom of the 80s and 90s
Hollywood began warming up to horror films after the success of 1973's The Exorcist, but the genre boomed following 1978's Halloween. These acclaimed films led to bigger-budget projects (like 1980's The Shining) but also the rise of slasher franchises—A Nightmare on Elm Street, Friday the 13th, and Hellraiser, among others—throughout the 80s and 90s. The incredible success of these slasher films fueled demand for scary attractions, increasing the number of haunted houses across America as the industry shared Hollywood's success.
Modern Day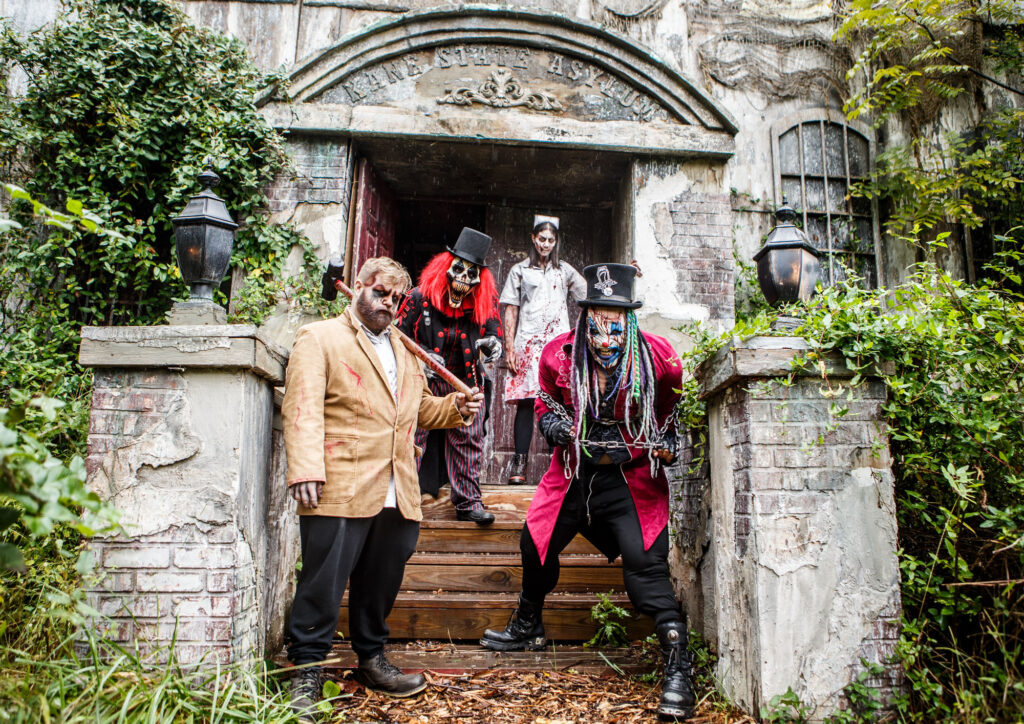 The 21st century has seen a boom in professional haunted houses. These attractions push past mere spooky thrills: they now include diverse activities from escape rooms to zombie runs. Yet Field of Screams Maryland boasts the country's longest and most terrifying attraction: the Trail of Terror, best known for its numerous haunted house "stops" scattered throughout. In the woods lurk zombies, ghosts, and an array of creatures sure to make you jump!
A Haunted House Attraction Like No Other
Thanks to its excellent production design and committed actors, Field of Screams Maryland is a horrifying haunted house attraction that will appeal to anyone who loves a thrill! It's filled with creepy carnival games, is home to the Haunted Trail and Trail of Terror, and is sure to leave visitors shaking in their boots for the entirety of their stay. Call (888) 720-1112 to learn more about our celebrated screampark and browse ticketing and pricing options.