Visitors Relive Field of Screams Maryland 2022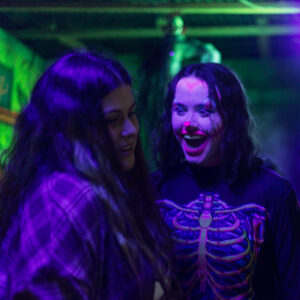 Field of Screams Maryland's 2022 season was one for the record books! Steelhead Productions had a blockbuster Halloween and haunted house attraction this year that drew crowds from Aspen Hill, MD, and across the DMV. Still, as the dust settles and Steelhead's team gears up for Winter City Lights, exhilarated visitors are sharing their spooktacular experiences from the Field of Screams Maryland compound. Learn just what they had to say about this year's production.
A celebrated screampark featuring the longest haunted trail in the country, Field of Screams Maryland is an autumnal staple in the DMV. Their attractions—the Super Screams Haunted Trail, Slaughter Factory, and Carnival Town Games—have earned #1 ranks from the Washington Post, Baltimore Sun, and USA Today 10 Best Readers' Choice poll. Call (888) 720-1112 or visit their website to learn about ticketing and pricing options while looking forward to next year's scream season!
Field of Screams Maryland: Rave Reviews and Terrifying Sights!
We've collected several visitors' reviews to reflect on this year's outstanding experience. These reviews were lightly edited for clarity:
A visitor named Tyia called the Super Screams Haunted Trail "one of the best experiences of Halloween events," adding, "The actors and actresses are amazing, talented, and high energy. Definitely recommend it for a night of fun for the family and a fantastic experience of the Halloween terror." Fernando B. agreed, saying, "Field of Screams is the place to be during October! Trail of Terror will definitely have you screaming and wishing you could skip to the end! Plenty of food options and bonfires great for roasting s'mores and keeping warm. Great vibes all around, if you haven't gone yet, you're missing out!"
Garrett B. said, "The forest trail is unbelievably good. They have some seriously Hollywood-level effects and costume design. The whole trail takes 45-50 minutes, but it feels so quick with non-stop adrenaline pumping." He also mentioned that "The Slaughter Factory is a great little warm-up run with amazing and gruesome props and really fun scares. . . . We are definitely going back every year!"
A Local Guide Reviewer named Robyn P. noted, "I am such a big fan of these haunted attractions. This is one of the best ones in the area because, along with the haunted attractions, there are fire pits, games, and plenty of food to be enjoyed." On top of that, "The trail is extensive, well worth the price, and full of fantastic scare actors. Not for the faint of heart! The faint of heart can hang out by the bonfires and sip some cider."
Another Local Guide, Patricia P., wrote, "I went to Field of Screams in 2021—it was the first haunted attraction I'd ever been to. I've been to at least another five since, and it's still the best around. They have the highest number of actors and the best actors in the DC area. The crowd control is also better than it is at many other popular spots in the area—so going into the haunted trail, you're not on top of other people."
Meggean S. shared, "I've been twice, and both times were awesome! They put lots of work into the trails and haunted houses! . . . I've always had lots of fun and several genuine screams, which is hard to do since I've been to all the local haunts and never been scared!" Sierra Q. echoed this sentiment, "This is my third time at Field of Screams Maryland, and it did not disappoint. It's a great event to plan with friends. We had a group of 8, and the staff let us all in together to walk through the haunted house! We also love grabbing fall treats from the concession stand and sitting by the fires. It's a must-do for my friends and me every October."
Finally, Shivonne B. offered her appreciation, writing, "Even though it was the last show of the evening, the actors gave it their all and really came through in freaking us out and scaring us a lot! I would love to go back with more friends next year."
Terrifying Haunted House Attractions Near Aspen Hill, MD!
While next Halloween may seem a long way off, it's never too early to start making plans. You'll find a year's worth of thrills lined up at Field of Screams Maryland, the region's premier haunted house attraction that pulls in folks from Aspen Hill, MD, and the surrounding region. The Steelhead Productions team behind these Halloween haunts is also organizing this year's inaugural Winter City Lights festivities, which—as the Washingtonian reported—will feature falling snow every night. For both Field of Screams Maryland and Winter City Lights, call (888) 720-1112 or visit their website for ticket information and more details!