Autopsy: Field of Screams Maryland 2023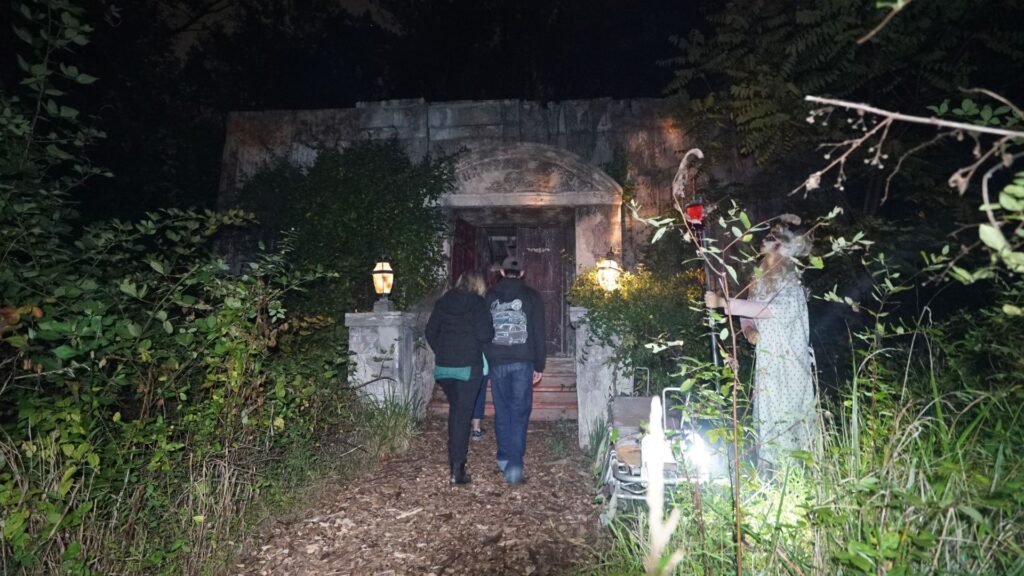 Field of Screams Maryland's 2023 season was one to remember! Crowds from Frederick, MD, and across the DMV area swarmed to this year's Halloween attractions and experienced frights beyond their imagination. Now, as the Steelhead Productions team transforms the compound for the opening night of Winter City Lights, visitors from this year's scream season share their favorite haunts. 
Ranked as the DMV's #1 rated screampark, and winner of USA Today's Best Haunted Attraction 2022, Field of Screams Maryland is a spooktacular thrill like no other. Their newly expanded compound includes more than 55 horrifying stations that will scare visitors senseless. Call (888) 720-1112 to learn more about ticket pricing and to prepare for next year's season! 
Below, we've gathered several visitor reviews that reflect this season's frightening experience. These reviews were lightly edited for clarity:
Raving Reviews for Field of Screams Maryland!
A Local Guide Reviewer named Cindi D. recounts, "The haunted house had quite a few surprises, and the choices for food were more extensive than we expected. We enjoyed sitting by the bonfire in between our other activities, such as axe throwing and ring toss, and then continued to the Haunted Trail." They add that the Haunted Trail "was very well done, had a number of twists and turns, and extended a little under a mile through the woods."
User Lashonda C. raves, "The house was just the beginning! The field was nothing short of amazing. I laughed, I screamed, and had an absolute blast." They also mention that this year's attraction was "Definitely one of the best horror experiences I've ever had."
Alexandra L. shares, "This is my second time going to Field of Screams Maryland, and it keeps getting better each year." They add, "The attention to detail and experience is incredible!" Keke J. agrees, saying, "This place is awesome, definitely recommend going as a group," and, "They had campfires to roast your marshmallows and keep you warm and a great variety of finger food."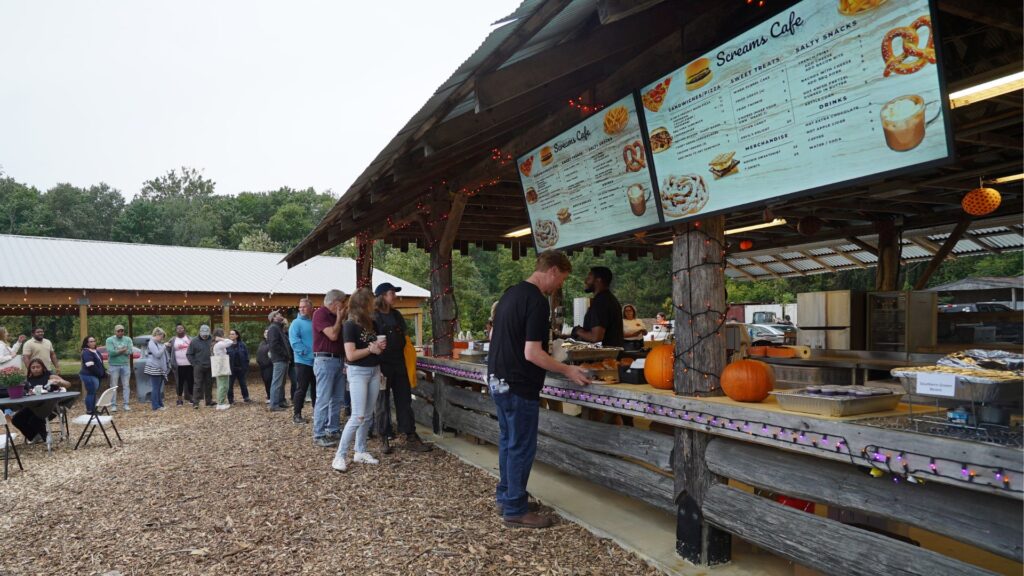 Another Local Guide, Len's Art, writes, "It was my first ever haunt experience since I'm from the Netherlands, and we don't really celebrate Halloween (yet). I had the best time of my life, and Field of Screams Maryland was something I'll remember for a long time." They add, "The decor, ambiance, props, and actors really were amazing. The organization really created something awesome here." 
Finally, Zaakyiah B. shares their sentiments, saying, "Loved the Haunted Trail, houses, and characters. This was our first time going, and it was a bunch of fun. I love getting scared, and with the characters popping out left and right, I was on edge all night. I highly recommend checking it out!"
Haunting Halloween Attractions Near Frederick, MD!
While this year's Halloween attraction is coming to a close, it's never too early to start making plans for the rest of the year! The team behind Field of Screams Maryland is also hosting this year's Winter City Lights festivities on the same compound! An enchanting holiday experience with over 1 million twinkling lights, Winter City Lights is a staple holiday tradition for Frederick, MD, residents. For more information on Field of Screams Maryland and Winter City Lights tickets, visit their website or call (888) 720-1112 today!