7 Reasons to Visit Your Local Haunted Attraction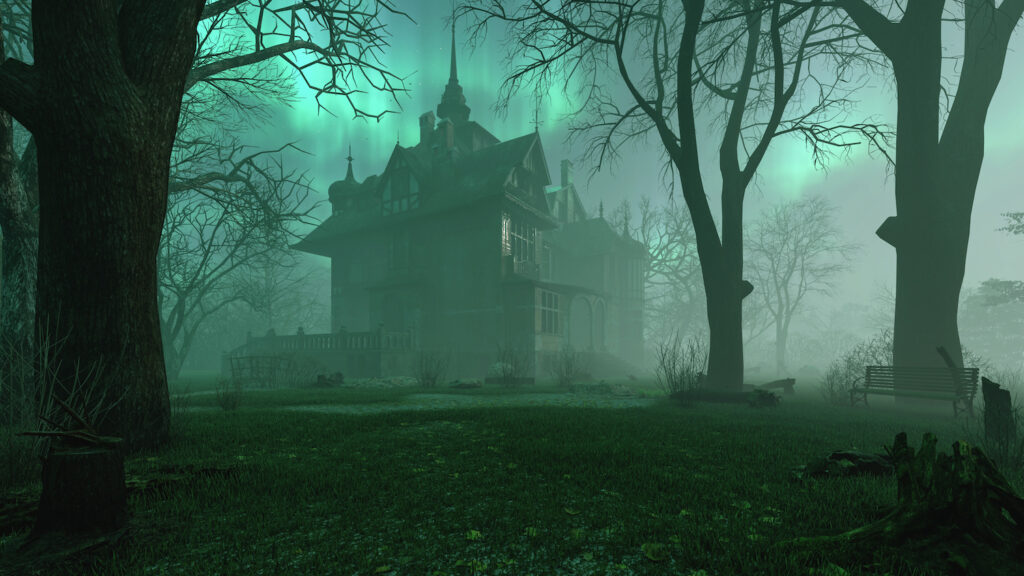 Haunted Halloween attractions around Virginia–and the country–have scared countless guests senseless. What draws us to the frightening and blood-curdling thrills of these establishments? Why do we volunteer for ghastly sights and shocks? Haunted attractions let us exercise our imagination, support our community's businesses, get in touch with fear, and more. In the DMV, no other spot can rival the chills of Field of Screams Maryland.
A nationally-ranked provider of ghoulish adventures, Field of Screams Maryland's experience includes the Slaughter Factory Haunted House, Carnival Town Games, and SUPER Haunted Trail. Awarded "Best of" Maryland, DC, Delaware, and Virginia, this screampark has instituted Covid-compliant protocols to keep all guests and staff safe. They also offer tours for large groups (15+ people) with 2-day advanced notice. With 20 years of experience, they know how to scare visitors for the best time possible!
Below, we list several reasons to visit Field of Screams Maryland:
1.Use Your Imagination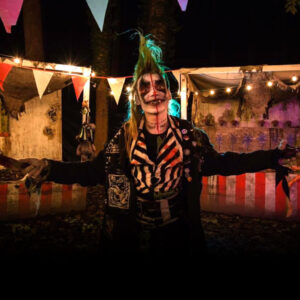 A standard 9-to-5 career and familial responsibilities can leave little space for a creative outlet. But in a haunted house, your imagination can reign. You can believe you're on the set of the show American Horror Story or the movie Halloween.
Halloween attractions are cathartic and entertaining experiences. They are more immersive than movies or TV shows, allowing you to enjoy visceral thrills and unsimulated emotions.
2. Explore Costuming and Design Possibilities
People who are always looking for costuming or decoration ideas should find inspiration at a haunted house or trail. Actors in full make-up and dress as well as a setting designed for maximum fright can spark some new ideas. Who says you can't enjoy research?
That said, these macabre details can be overwhelming for many people. Please use your discretion to determine whether you and/or your children would enjoy a Halloween attraction. Remember that we will be trying to scare you.
3. Observe Natural Behavior/Reactions
A good scare (or a series of them) activates our fight-or-flight response and creates an adrenaline rush. In these moments, people drop their ordinary demeanor and show genuine reactions. Many visitors find such spontaneous responses a refreshing change from our daily courtesy.
If you enjoy people-watching, we suggest visiting a haunted attraction with a group of friends or family. Their unfeigned reactions will add to your experience and reveal a different side to those closest to you.
4. Support the Community, Causes, and Artists
If we step back from the scares a moment, we can see that haunted houses are similar to theaters or cinemas. They require customers to operate, even if the actors and artists who put them on volunteered to do so. Supplies, marketing, organization–these all cost something.
By simply attending a Halloween attraction and paying its entry fee, you support the folks who put it on. These businesses support their surrounding community as well since those who travel to the attractions often stop at other businesses nearby.
5. Witness and Participate in a Production
As we mentioned above, a haunted attraction offers a more immersive experience than TV or movies. You, and all other visitors, become active participants in the drama. This shift from on-screen to in-person adventure can, again, take visitors out of their typical day-to-day lives and create unforgettable experiences.
6. Set the Mood and Get in Touch with Your Emotions
Feel like getting into the mood for the spooky season? Missing excitement or suspense in your life? Haunted attractions are driven by emotional responses, and visiting one should inspire fright or bravery. You could take this one step further and make your visit a date night–just make sure your partner knows what they're signing up for.
7. Express & Face Fear
Most of us live in a set routine where we don't expect to be scared. This makes the novelty of haunted attractions a liberating experience. Specifically, it's a place where fearful reactions are encouraged and enjoyed. Such emotions usually aren't encouraged in daily life.
Moreover, haunted houses allow us to face such fears. We may not need skills to battle monsters and spirits, but such encounters can be growing opportunities nonetheless.
Top-Rated Halloween Attractions That Draw Thousands of Virginia Residents Every Year!
While our reasons for visiting them may differ, haunted Halloween attractions provide people with the scares they crave! Around Virginia, DC, Maryland, and Delaware, nobody provides a better experience than Field of Screams Maryland! They are a nationally-rated attraction with a devoted fan base that comes out every year for our latest thrills. Come see what all the buzz is about! Call them today at (888) 720-1112 or contact them for more information.