The Ultimate Guide to the Scariest Haunted Houses in the US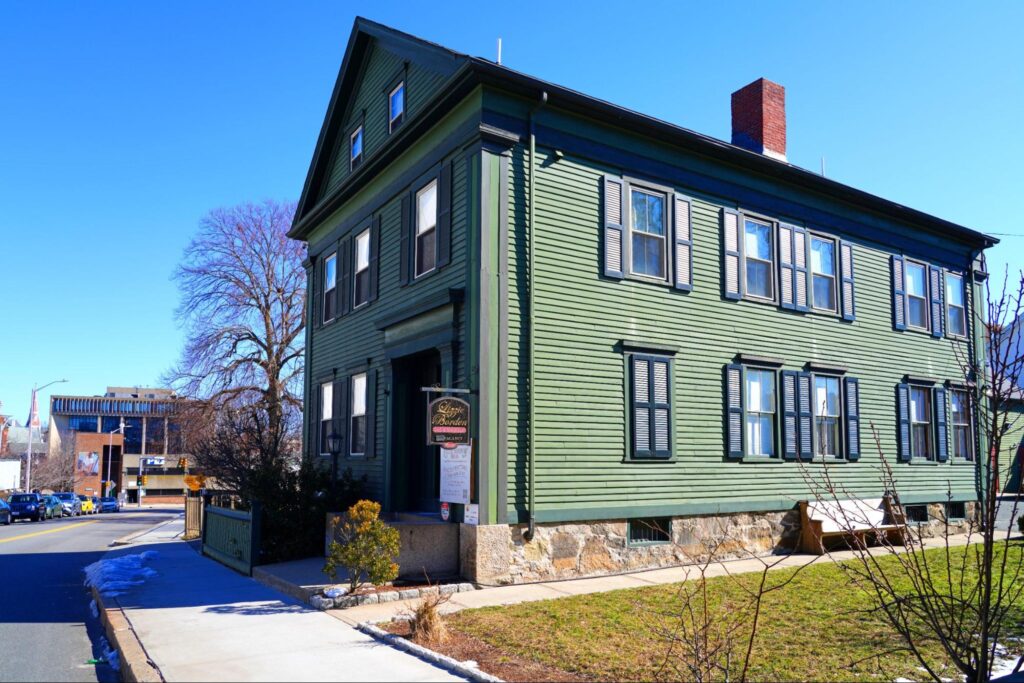 Haunted attractions across the nation offer thrills and amusement-based fear. Visitors engage their physical senses for a firsthand, full-spectrum experience that challenges their tolerance for the sinister. But what inspired such curated spookiness? Reportedly haunted houses were the original Halloween attractions, sites where real-life torture and death supposedly led to paranormal activity. The enchantment and draw of these places come from their resident spirits, and there's no telling what might set them off.
Visit Field of Screams Maryland for more haunting and spooky experiences. They specialize in fueling the screams of Bethesda, MD, residents with professional set design, trained actors, and visceral effects. They've combined their Haunted Trail attraction, home to the ghosts of long-lost campers, with their Trail of Terror, a haunted town infiltrated with zombies. Then, come December, the Steelhead Productions team will put on Winter City Lights Maryland, an enchanting wintertime experience! Call us today at (888) 720-1112 for updated ticketing information!
Below, we provide a guide to the scariest haunted houses in the US:
The House of Death – New York City, NY
The House of Death—nestled in Greenwich Village—hosts 22 ghosts, some of who date back to the early 1900s. Mark Twain was the first to report unusual activity, as he resided there for a year. He wrote about a floating piece of kindling, at which he shot. Doing so spurred a trail of blood from an unknown source. 
Later, it was Twain's ghost that residents described. Although he didn't die in the building, his ghost reportedly asked a female resident for money to relieve his financial despair. Other residents reported similar encounters with the writer's spirit.
In the middle of the 20th century, a psychic named Jan Bartell moved into the old servants' quarters. She reports a dark entity following her, one that left a sweet scent and cool ether in its wake. She also describes inexplicable noises, visions, and the appearance of rotting food in her book Spindrift: Spray from a Psychic Sea. She died shortly after moving out of the haunted house.
Then, decades later, 6-year-old Lisa Steinberg was murdered on the premises. Her mother and father were found guilty of her murder, which they committed under the influence of drugs. Although now privately owned, the legends about the House of Death help its legacy endure.
Lizzie Borden House – Fall River, MA
The Borden house was home to Andrew Borden, his second wife Abby Gray, and Andrew's daughters Emma and Lizzie Borden. The family was affluent in the community, yet a familial dispute over money existed after Andrew's first wife died and he married Abby.
On August 4, 1892, Andrew and Abby were found dead inside their home. Although the daughters and a maid were home at the time, none reported any unusual noises. The killer had murdered the couple with an axe that investigators believed came from the house.
After the maid reported odd behavior from Lizzie, who was also the first to find her father dead, the daughter became the primary murder suspect. Still, a jury acquitted her of the charges. Although the young woman moved out of the Borden home, she remained in the same community as a social outcast.
The home has been haunted by Lizzie's ghost ever since. Spectators have reported hearing Lizzie's deathly laugh moving through the house, followed by ghastly screams from the maid's ghost. The Borden House is now a museum where one can book a stay in a room. You can also contact your spiritual side by visiting the house in August for murder reenactments.
The Sallie House – Atchison, KS
Once occupied by an Atchison town physician and his family, the Sallie House was where the patriarch treated a 6-year-old girl for a ruptured appendix. Although the physician administered anesthesia, he began operating too soon. The girl was somewhat conscious during the surgery, which ended in her death.
Subsequent residents since the incident have reported paranormal events, including moving objects, drained batteries, and fire outbreaks. The nursery in the home seems to hold the most potent energy, averting house pets and trained guide dogs.
They also believe the girl's spirit takes vengeance on men in the home because she presumed herself tortured to death by the doctor. Male residents have experienced unexplained scratches and bruises. Psychics and paranormal investigators even confirmed that spirits reside in the house. Nevertheless, visitors can now tour the premises. Such a visit would make the perfect Halloween destination.
LaLaurie Mansion New Orleans, LA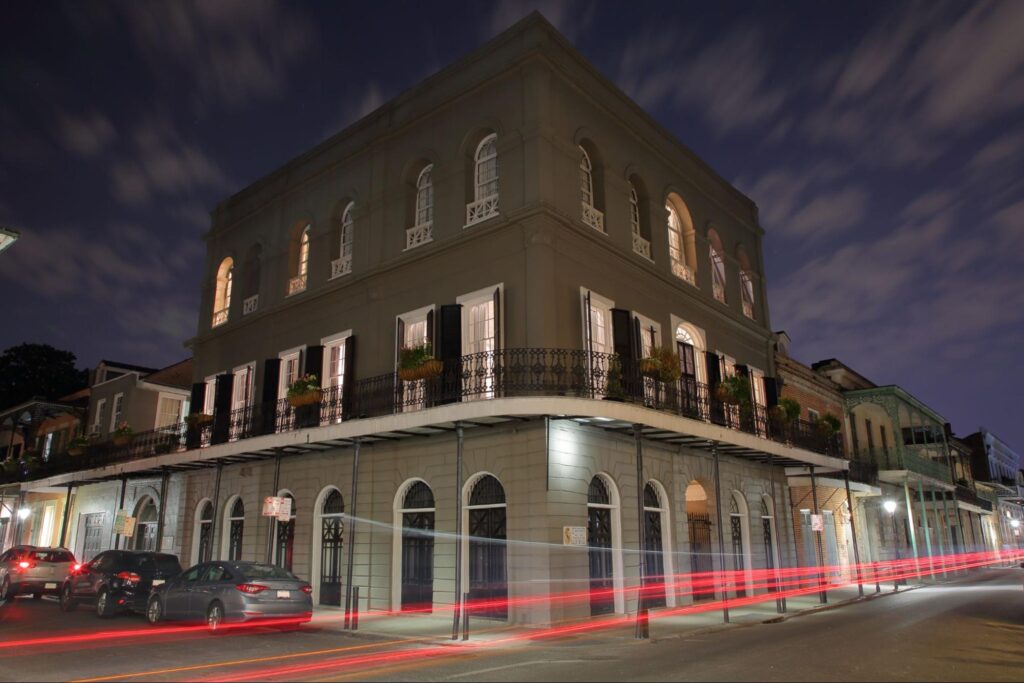 This expansive mansion was owned by Madame Delphine LaLaurie in the early 19th century. A wealthy woman whose family held political power and extensive property, Madame Delphine maintained a reputation as a harsh woman. Yet her behavior supposedly grew diabolical after her third marriage ended with difficulty. Rumors abounded that she brutalized her servants after a young slave girl fell from the mansion's top floor.
Madame Delphine's behavior came to light after a fire erupted in the mansion, which exposed her slaves chained to the walls with gruesome disfigurements. One man's intestines were wrapped around his body, while another had a spoon sticking out of his head. Yet another stood skinned with muscles and body tissue gaping.
Madame Delphine escaped arrest and angry townspeople before returning to haunt the mansion later. Visitors and mediums have recounted feeling a cold presence and hearing footsteps throughout the halls. Others claim to have heard screams coming from the slave quarters. Even passersby tell of the heavy, dark energy that looms about the property. Receive cathartic healing when you experience the mansion's despondence for yourself.
Face the Dark Side at a Haunted House in Bethesda, MD
Field of Screams Maryland is among the country's best haunted house attractions. They keep visitors in suspense thanks to new horrors every year. Expect to see indoor and outdoor attractions with food and activities this October. You can even take on Ms. Borden's retribution with their Carnival Town Games, featuring axe throwing in her honor. If you want to help support Field of Screams Maryland, go to USA Today's website and vote for them as a Best Haunted Attraction in the 2022 10Best Readers' Choice awards! Finally, don't forget about Winter City Lights Maryland come December! Contact us at (888) 720-1112 to learn more about Maryland's freakiest attraction.