5 Ways to Get the Most Out of Your Field of Screams Maryland Visit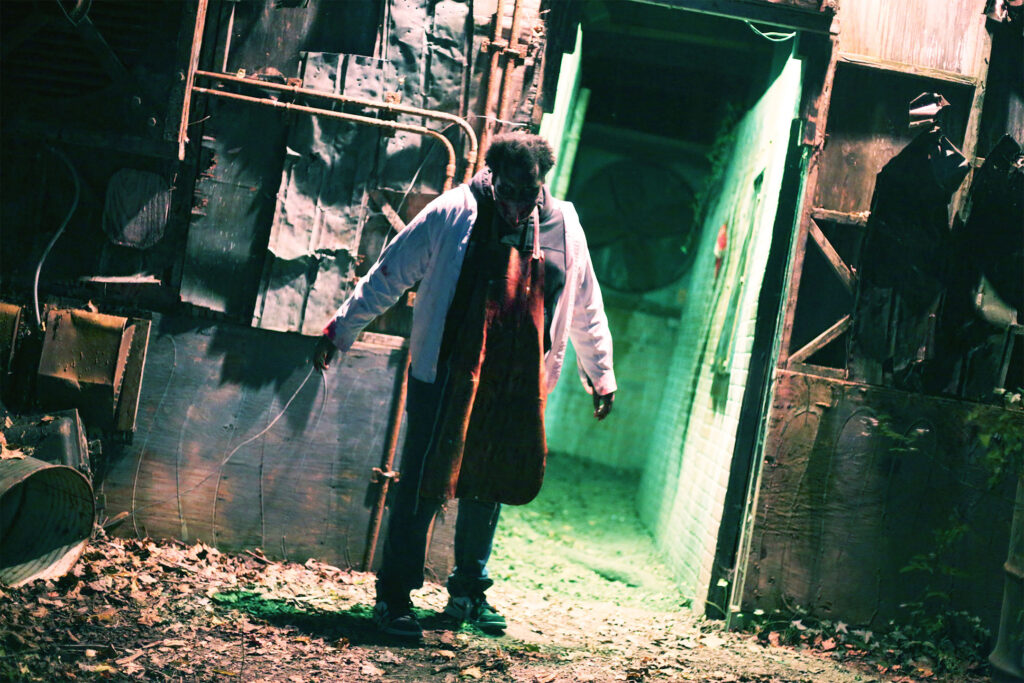 Exploring a haunted house attraction with startling scares, chilling scenes, and spooky props offers a thrilling experience for people of all ages. Nevertheless, careful forethought and preparation can help maximize your experience at such events. Purchasing tickets early, bundling up for cold weather, and more tips will ensure your preparedness for the haunted attractions at Field of Screams Maryland! Anyone seeking terrifying thrills that leave them breathless but exhilarated can come out this fall.
Voted the Best Haunted Attraction by USA Today readers, Field of Screams Maryland delivers hair-raising thrills and delights that are sure to spook even the fiercest horror fanatics. Every September and October, visitors from all over the East Coast venture into their terrifying Super Screams Haunted Trail, Slaughter Factory, and more top-notch attractions. For more ticket and attraction information, call (888) 720-1112 or contact them online.
Below are 5 tips for making the most of your time at Field of Screams Maryland:
Purchase Tickets Early and Plan Around Crowds
First, you can secure your spot for the season by purchasing tickets online as soon as they become available. They will appear later this year, so keep an eye out! However, before putting money down, anticipate the crowds you will experience on your chosen date. While late October is the traditional window for a good scare, it is also the attraction's peak season.
A September visit allows you to get in the Halloween spirit early! Moreover, it can save you time and money. Past years' visitors have noted that an early slot helped them avoid cold weather, long lines, and end-of-season prices.
Complete a Waiver Beforehand
Past participants also noted that completing their safety waivers before their trip and bringing them on their phones or printing them out saved them time and stress. As the Field of Screams website outlines, all visitors must complete the safety waiver before entering the compound. Moreover, they must present that waiver and a confirmation email. 
Completing these materials before arrival ensures you have the necessary documents ready. And remember, Field of Screams sells tickets online only, not in person. This approach allows the staff can get you on your spine-chilling journey as soon as possible.
Wear Suitable Shoes for Walking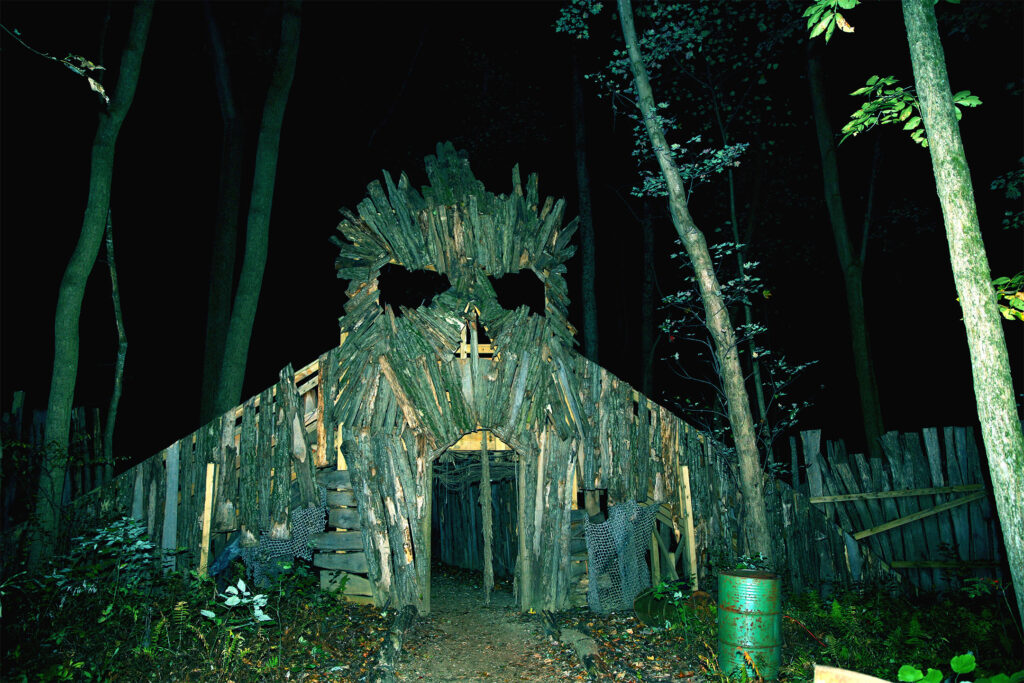 Although you will have opportunities to take breaks—such as around the firepits and concession stands—Field of Screams Maryland's primary attractions require visitors on their feet. For instance, the Super Screams Haunted Trail takes about 45 minutes to walk through, and contains a slight incline, so visitors take heed!
You (and any others in your group) should be capable of walking this extent of time comfortably. Furthermore, the staff recommends that you hydrate and sport proper footwear before embarking on your adventure of horrors. Save libations for afterward!
Bundle Up in Layers
Fall and winter weather is best enjoyed in layers, especially in the woods at night. Therefore, Field of Screams Maryland visitors should bundle up for their spooky adventure. The staff recommends wearing boots, jeans, coats, gloves, and hats for their attractions. Leave heels and cut-offs at home. The only chilling things on the trail should be the ghosts and ghouls!
Leave Purses and Bags Behind
Finally, only bring pocket-sized essentials instead of bags into the compound. To enjoy the experience Field of Screams Maryland has, you won't want to lug around a heavy purse. Such bags can also lead to collisions and spills that could harm staff or other visitors. Phones, wallets, and car keys that fit inside coats or jean pockets are suitable for creating the best experience possible. You won't want to lose any valuables out in the woods!
A Chilling Haunted House Experience for Thrill Seekers in Maryland!
Among the top haunted houses in the country, Field of Screams Maryland hosts multiple indoor and outdoor Halloween attractions. Then, come wintertime, the compound transforms into the magisterial Winter City Lights. This enchanting winter experience is one of the top-rated holiday attractions in the country! To learn more about Maryland's spookiest attractions, call (888) 720-1112.