Great Horror Movies Set in Haunted Forests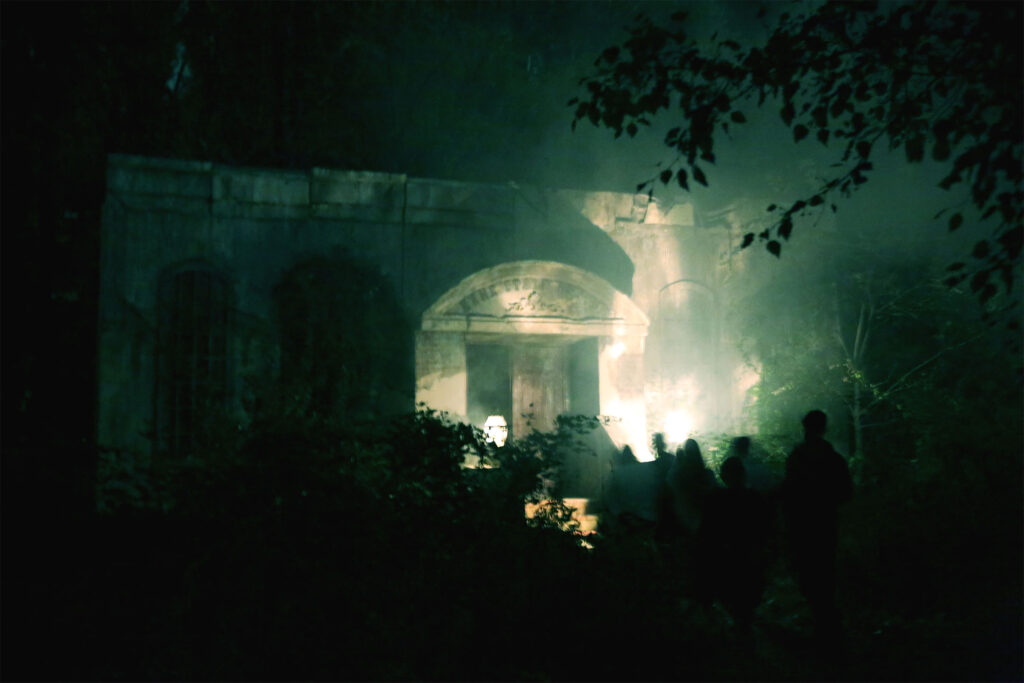 The best Halloween attractions often go through forests, as these settings trigger natural fears in visitors. Dark trees, shadows, and dense undergrowth can inspire as much dread as bloodthirsty monsters and haunted houses—you need only count the number of fairy tales set in the woods to recognize the universal power of these places. Since haunted forests suit Halloween events, they can work for Hollywood too! Satiate your taste for dark thrills while waiting for Halloween by checking out woods-bound horror movie classics.
The premier frightfest of the DMV region, Field of Screams Maryland is a nationally recognized haunted attraction. Every autumn, they open their gates to thousands of visitors who wish to test themselves on the Super Screams Haunted Trail, in the Slaughter Factory, and more. In December, they transform the compound into Winter City Lights, an enchanting holiday attraction where it snows every night—guaranteed. To learn more about ticket pricing and availability, call (888) 720-1112 or visit their website today!
The list below contains several of the best horror movies set in terrifying wooded locales. Proceed at your own risk!
Friday the 13th
As horror enthusiasts, we have a strong appetite for all things creepy and ghoulish, illustrated by our scariest Christmas movies list. But our particular affections lie in horror stories set in the woods. A staple of this tradition is the original Friday the 13th, which kicked off one of cinema's longest-running and deadliest franchises.

While subsequent entries focused on a certain hockey-masked, machete-wielding killer, the original Friday the 13th barely features him. Instead, it focuses on a group of 20-somethings attempting to re-open the "cursed" Camp Crystal Lake, which closed after several mysterious deaths decades before. Yet as the counselors start getting picked off one by one, it becomes clear that death still awaits any intruders at the Camp.
The Evil Dead & Evil Dead II
You might laugh at this possibility, but haunted attractions offer numerous health benefits to visitors. Horror movies, by extension, provide the same. And how better to complement those perks than with some laughter? Enter The Evil Dead, another long-running franchise—with a new entry dropping in April 2023!—that distinguishes itself through dark humor and grotesque monsters.

In the original Evil Dead, five college-aged friends vacation to a remote Appalachian cabin. There, they discover a mysterious book and cassette tape that raise the dead, forcing the friends to fight for their lives. Evil Dead II picks up where the original ends, as the sole survivor continues fighting the spirits tormenting him. Be warned: these gratuitously violent movies are not for the faint of heart (or stomach).
The Blair Witch Project
Although not the first found-footage movie ever made, The Blair Witch Project proved the most popular and profitable upon its release. It was a worldwide success that garnered millions of dollars despite its conception as a student project on a shoestring budget. Presented as unedited footage, the movie follows three college students' search for a local legend in the western woods of Maryland. They become lost, disoriented, and hunted by supernatural forces. Famously, the movie's ruse works so well that many audiences believed the Blair Witch and the footage were real.
The Cabin in the Woods
As audiences grew bored and cynical about horror-movie tropes (including haunted forest settings), The Cabin in the Woods came along and turned the genre on its head. The plot has a near-identical set-up to The Evil Dead: five friends vacation to a remote cabin, where they discover dark secrets. Yet this conceit (which involves shadowy government organizations and human sacrifices) aims at horror-movie formalism with a wicked sense of tongue-in-cheek humor.
The Witch
Polarizing since its release, The Witch (sometimes stylized as The VVitch) represents a wave of "elevated" horror movies prioritizing slow-burning tension and atmospheric dread over jump scares and on-screen splatter. Its story, rooted in New England folklore, follows an exiled Puritan family in the New World that settles on the edge of a forest wherein lives a witch. She soon steals their baby and wreaks havoc on the family, who begin devolving and fighting with one another. This period piece reminds viewers of the American frontier's once-impenetrable forests and all they represented to early European settlers.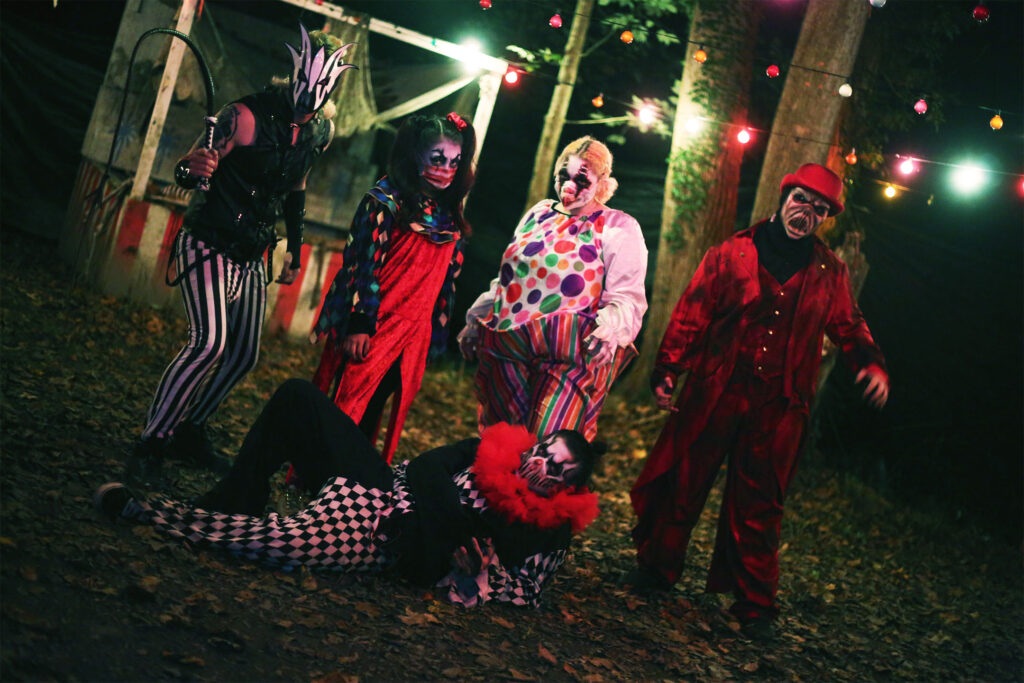 Haunted Forests and Ghoulish Delights Await at Field of Screams Maryland
Horror movies offer an ideal way to enjoy the time between Halloween attraction seasons. But when autumn rolls back around, head out to Field of Screams Maryland's haunted forest compound for a taste of visceral fear. Every year, their attractions are among the country's top-rated and incorporate new sights and settings! Plus, they put on the family-friendly Winter City Lights during the holidays, featuring over a million twinkling lights. Get ticket information and reservation details by calling (888) 720-1112 or visiting their website.