A History of Field of Screams Maryland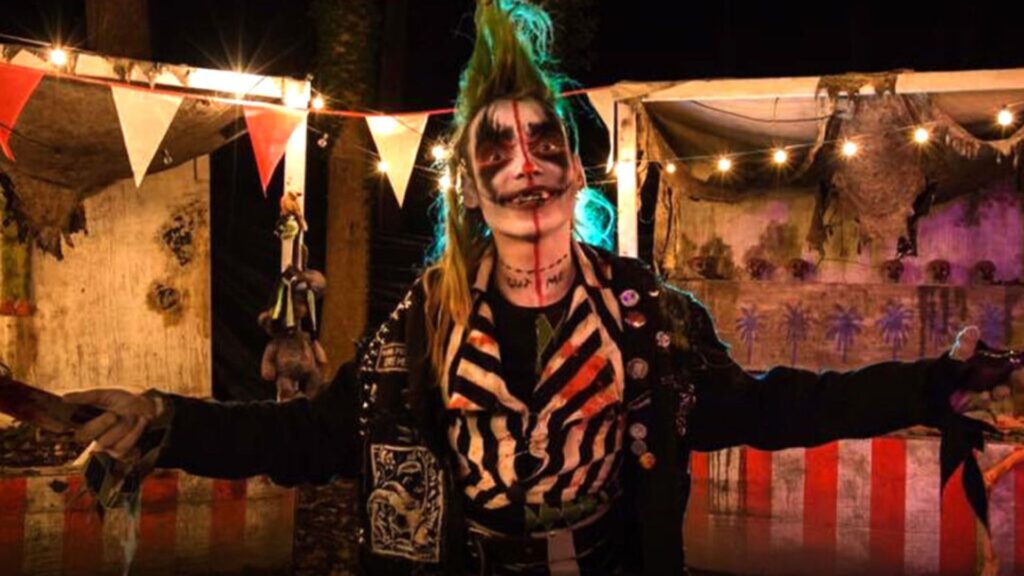 Although a staple of the DMV region these days, Field of Screams Maryland was once a humble Halloween attraction run by an all-volunteer staff. Back in 2001, its founders probably couldn't have imagined the crowds their work would captivate one day—but time has proven that people love a good scare! The storied history of haunted attractions stretches back hundreds of years, but Field of Screams Maryland has faced many challenges and overcome significant hurdles in just 20. Let's explore that history below.
When summer's heat fades and leaves change colors, folks get tickets to the annual Field of Screams Maryland attractions. Organized and staffed by a professional team, the compound features the country's longest and most terrifying haunted trail. In November, the area transforms into the enchanting Winter City Lights, a holiday wonderland where snow falls every night—guaranteed. Call (888) 720-1112 or visit our website for details about tickets and pricing!
Opening and Early Years
When they opened Field of Screams Maryland in 2001, the founders (one of whom is still on the production team!) designed it to help support the Olney Boys & Girls Club's programming. The opening night attracted a few hundred visitors, who walked a basic trail attraction through the woods with 8 stations. There were no concessions or stands, no compound, no bonfires, no haunted houses, and no Carnival Games—just a trail through the woods and some passionate volunteers.
The small, volunteer-run attraction was successful enough to return the following year and the year after. In 2004, organizers purchased a 900-square-foot, 2-story shed from Home Depot and transformed it into their first haunted house. Around the same time, staff added bonfires and a concession tent to sell burgers, hot dogs, and sweets.
Although Field of Screams Maryland grew in popularity between 2005 and 2008, it encountered numerous challenges. The team faced significant liability concerns, poor ratings, upset customers, and shoddy construction. Volunteers and staff started failing to show up for work: logistics grew complicated, the hours ran late into the night, and foul weather made the operation unprofitable. After the 2008 season, the operations board decided to close and overhaul their Halloween attraction.
Hiatus and Revamp
At the start of 2009, the board developed a proposal to have Field of Screams Maryland taken over by professionals who could make it safer and higher quality. Representatives approached individuals with experience and financial ability to invest hundreds of thousands of dollars into construction and infrastructure upgrades.
Once on board, those professionals hired experienced managers and planners to create a new "trial" attraction—a large haunted house—and converted the old one into an actors' make-up area. Their strategy paid dividends, and Field of Screams Maryland began a new chapter.
Growth and Expansion
In 2014, Field of Screams Maryland won the first haunted house design and build competition on A&E Network's Tiny House Nation. The victory encapsulated the attraction's progress during the past 5 years, buoyed by positive Google ratings and customer feedback.
The following year, Steelhead Productions debuted Scream City—a 20,000-square-foot, custom-made attraction located by RFK Stadium. It comprised an early version of the "slaughter factory" (now a staple at the Olney compound) and haunted Washington home from the Victorian era. Then came Ocean City Screams Haunted House in 2016, which featured 2 floors of terrifying sets and characters.
At the original Field of Screams Maryland compound, the attractions in 2016 and 2017 included the Trail of Terror, Haunted Trail, 3D Nightmare Haunted House, and Hades' Hayride. Despite their popularity, all required extensive modifications in a few years.
Covid Years and Beyond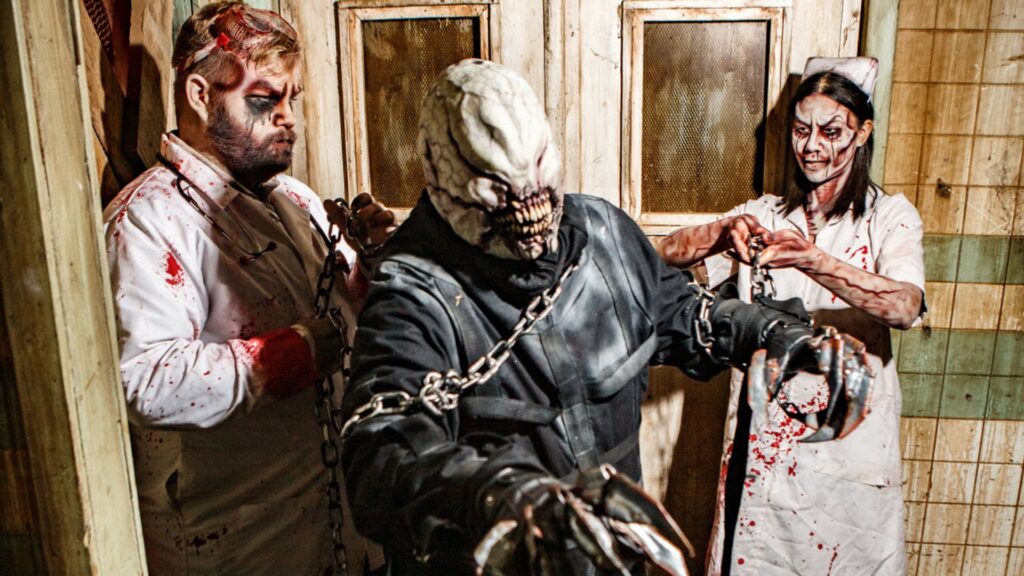 As it did to industries nationwide, Covid brought seismic changes to Halloween attractions and events in the DMV. Indeed, the Steelhead Productions team never expected to have Field of Screams Maryland running in 2020 during the pandemic's height—yet that's just what happened.
To do so, Steelhead moved ticket purchasing online and incorporated a date-and-time-slot system to moderate traffic in the compound. Additionally, actors followed a strict 6-foot distancing rule, and organizers combined the separate haunted trails into the Super Screams Haunted Trail. Field of Screams Maryland's new guidelines not only allowed it to open its compound doors again but made the attractions a resounding success in 2020 and 2021.
In 2022, Steelhead hit 2 major milestones. First, Field of Screams Maryland won the USA Today readers' poll for Best Haunted Attraction of 2022, a testament to the crew's hard work and the event's terrifying reputation! Additionally, the management team added the Winter City Lights holiday attraction to expand their programming for the local community. Once transformed from its Halloween decorations, the compound contains over 1 million twinkling Christmas lights.
Award-Winning Halloween Attractions Await!
From their modest early years to the record-setting recent ones, Field of Screams Maryland organizers have sought one goal: giving their Halloween attraction visitors a good scare! Folks throughout the DMV and up and down the East Coast flock to Steelhead's compound for award-winning designs and scares. Come Christmas, those visitors return for Winter City Lights and its holiday cheer. To learn more about our attractions and dates of operation, visit the Field of Screams Maryland website or call (888) 720-1112!