The Secrets Behind a Successful Haunted Forest Attraction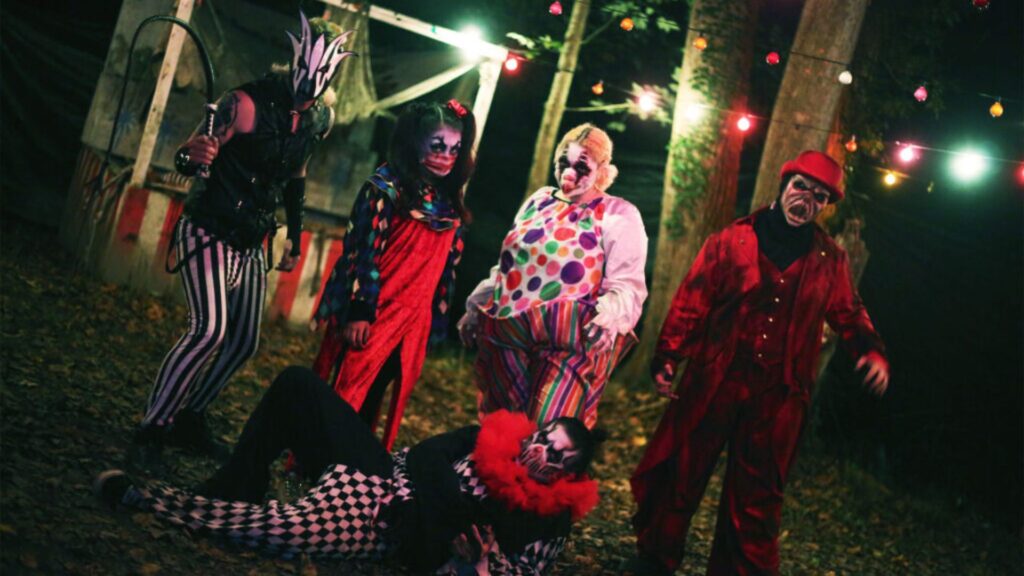 Whether we do so for a kick of adrenaline or the company of friends, visiting haunted forest attractions is a steadfast Halloween tradition. These exhibitions' screams and dark thrills cater to primal human emotions and deliver unparalleled tactile experiences. Yet effective scares call for the proper production elements: chilling stories, impressive details, ample suspense, and more. All these factors are in play at the nationally recognized scarefest Field of Screams Maryland.
Home of the longest and most terrifying haunted trail nationwide, Field of Screams Maryland is the DMV region's best Halloween destination. Their team puts on outstanding productions every year with immersive sets, high-caliber actors, grotesque make-up, and more. Additionally, they are expanding their offerings for the 2023 season to deliver even more haunted houses and gruesome chills—see more details on the additions below! To learn more and get your tickets, call (888) 720-1112.
Below, we describe the winning formula for haunted forest attractions:
Make Story Paramount
Why do some Halloween attractions take off while others flounder? Although we have no definitive answer for how individuals make purchasing decisions, we can see that successful haunted attractions share some critical features. Case in point: their emphasis on storytelling.
Everyone connects innately to stories. Although our genre and stylistic preferences differ, we recognize and respond to storytelling because they are a fundamental form of communication. Horror fans, for instance, like tales that frighten and unnerve them. Therefore, Field of Screams Maryland incorporates such storytelling into its haunted house and attractions.
The compound's iconic characters—including Stitchy the Clown, Vile, and the Deacon—have backstories to explain their horrific appearances and activities. Also, each location's haunted past influences the set design, special effects, and visitor experience. These elements give Field of Screams' attractions a cohesiveness that draws visitors back annually to see how the stories evolve.
Details Are Everything
Of course, simply drafting storylines for characters and settings will not make for instant success—an attraction's production team must incorporate details that embody those stories. Doing so calls for careful costume design, prop work, set decorations, and acting. Although it's a cliché, the details sell the performance—in this case, they plunge visitors into a nightmare!
Moreover, on the heels of their blockbuster 2022 season, Field of Screams Maryland's attractions are expanding this year! The team is doubling the number of stations on their Super Screams Haunted Trail; the hour-long trek through the haunted woods will now incorporate over 50 scenes! New stops include the Skinner Shack, Infested House, Laser Maze, and Clown Freak Show (where no one survives).
Use Technology to Enhance, Not Replace
As in the best horror movies set in dark woods, technology and effects should enhance the scares without replacing them. Swapping out a suspenseful build-up with overblown make-up or special effects only shortchanges customers. Instead, technology should further the storylines.
For instance, a committed actor wielding a power tool is terrifying due to their performance, not the prop. A shadowy set with special lighting and gory accouterment is more suspenseful when it's called "the Slaughter Factory," a name that inspires dread. Such possibilities are endless with technology.
Leverage Suspense and Capture Repeat Visitors
During Field of Screams Maryland's 20+ years of operation, the production team has learned some critical skills in building scares. Suspense is crucial to effective horror—it builds tension in visitors and can even scare them more than a monster or expensive effect. Suspense is also a product of good storytelling, so its presence indicates that the production is doing something right.
An effective buildup and release of tension offers significant health benefits for visitors, as does their attending the attraction with friends and family. These positive feelings can inspire an annual tradition of visiting haunted houses and forests. But, through professional-level production values and horrific locales, the Field of Screams Maryland team ensures their visitors return to their compound every year!
A Nationally Ranked Haunted Forest and House in Maryland!
All haunted forest attractions are not equal, so choose your destination wisely. Folks throughout the DMV can turn to Field of Screams Maryland for an immersive nightmare on the Super Screams Haunted Trail! Come wintertime, the production team transforms the compound into the magical Winter City Lights. To learn more about both events and secure your tickets, call (888) 720-1112.